Versatility
Three lengths (10.8 m – 12 m – 13 m)
Broad variety of layouts

For drivers
Temperature comfort
Optimized luggage compartment

Design
Modern style
Easy maintenance

Productivity
The lowest operating costs in its class
CROSSWAY
Crossway, designed for intercity and school transport, is a reliable universal hard worker.
Crossway and Crossway Low Entry buses represent our most significant success in the world of public transport: providing safe and convenient transportation to millions across Europe, offering high and reliable technology under the most economical conditions on the market.
The Low Entry concept ensures a very easy entry and exit of passengers while the driveline system is based on the proven Crossway vehicle with a normal access height.
Productivity of new Crossway: the best ratio of quality and market price, low consumption, longer maintenance intervals, increased safety and many other benefits. We have irreplaceable and long-time experience with commercial vehicles.
For every new generation of our vehicles, we carry out extremely demanding tests on a huge number of prototypes. Tests take place not only when in use but also in extreme climatic and operation conditions.
8% higher performance in case of the Tector engine and up to 9 % higher performance in case of the Cursor engine. Lower engine wear and long maintenance intervals reduce operating costs.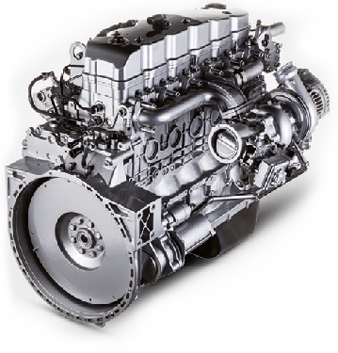 Crossway datasheets and brochures
Crossway LINE

[PDF] Diesel EURO VI - 10.8 / 12 / 13 m

Crossway PRO

[PDF] Diesel EURO VI - 10.8 / 12 / 13 m

Crossway Low Entry CITY

[PDF] Diesel EURO VI - 10.8 / 12 / 13 m

Crossway Low Entry LINE
Product brochure
Sale and after-sales of the Crossway product range
Sale of the Crossway range

Our dealers are abundantly experienced in their field and territory, they understand the world of transport more than anyone else.

After-sales of the Crossway range

IVECO BUS has a sophisticated structure of specialized services and after-sales with the support of 2,000 service points in Europe.

Non-stop assistance

IVECO assistance services are available 24/7 on a free info-line.