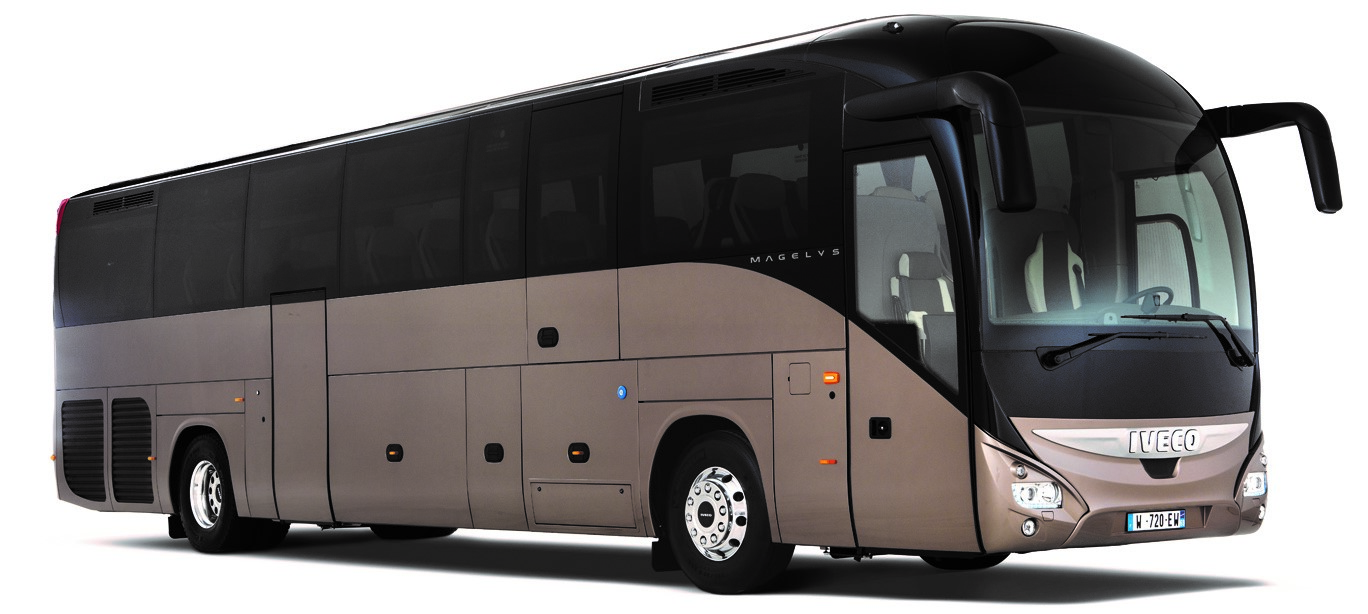 Comfort
New HVAC system
(Heating-ventilation – air-conditioning)
Tailor-made solution

Design
New integrated LED lights
Roof with wide glazed arches offer vast panoramic view

Safety
Modern active and passive safety features LDWS and ACC
Advanced emergency braking system

Efficiency
HI-SCR modern driveline
Two systems to reduce NOx emissions
Increased efficiency of lower-consumption engine
MAGELYS
Magelys builds on the success of its predecessor, Magelys Pro. Its invaluable features make every trip an unforgettable experience.
The spacious, illuminated interior and onboard passenger entertainment system provide maximum comfort for both the driver and passengers. Distinctive premium features form an integral part of the top-of-the-range equipment.
The innovative style and design includes new lighting and incorporation of LED lights. A high standard of travel is provided by a combination of technical features and technologies, such as optimized thermal comfort and its adjustment. New Magelys allows customers to reduce the layout to 30 luxury seats comparable to the best seats used for VIP clubs transport.
With its stylish looks, high comfort and safety, Magelys convinced journalists from 22 leading European journals dealing with bus industry.

Make life of your passengers and their travels pleasant. Welcome them aboard a Magelys: the winner of the Coach of the Year 2016.
A unique HI-SCR technology patented by FPT Industrial eliminates harmful effects of exhaust fumes and meets the Euro VI standard. 
Sale and after-sales of the Magelys product range
Sale of the Magelys range

Our dealers are abundantly experienced in their field and territory, they understand the world of transport more than anyone else.

After-sales of the Magelys range

IVECO BUS has a sophisticated structure of specialized services and after-sales with the support of 2,000 service points in Europe.

Non-stop assistance

IVECO assistance services are available 24/7 on a free info-line.