Iveco Czech Republic, a. s.
Iveco Czech Republic, a. s. is the biggest production plant of the IVECO BUS brand today.
Iveco Czech Republic, a. s. ranks among the most important companies of the Czech Republic and is one of the biggest bus production plants in Europe. Intercity and suburban Crossway buses and new Evadys tourist coaches are manufactured here. Up to 18 buses in various modifications and with various drivelines leave the production line every day. The most successful bus is Crossway which has become the most popular and most employed intercity bus in Europe thanks to its reliability and versatility.
Most components are manufactured by the Vysoké Mýto production plant itself. The company is the third biggest manufacturer of seats for public transport vehicles in Europe. In 2017 it manufactured over 200,000 seats, not only for buses from Vysoké Mýto, but also for the affiliated plant in Annonay, France.
World Class Manufacturing
The quality control at the Vysoké Mýto IVECO BUS plant is among the best ones in the world.
The Vysoké Mýto production plant won the Bronze Medal of World Class Manufacturing (WCM), the international methodology of manufacturing processes in accordance with the best world standards. This guarantees not only top quality of buses but also the minimum impact of their operation on the environment. This important award resulted from the extensive and constant effort of employees of Iveco Czech Republic, a. s. applying the demanding World Class Manufacturing principles and methods which led to the improvement in the field of logistics, quality and to a significant reduction of costs. The high quality of buses manufactured in Vysoké Mýto also springs from the careful harmonization of manpower, used materials, production processes and naturally also the technical and technological equipment of the production plant.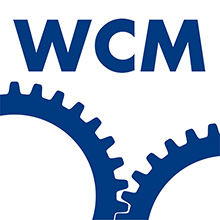 IVECO BUS production plants
---
Vysoké Mýto
It stretches over more than 225,000 m2 and produces around 3,000 vehicles a year. Vysoké Mýto, home of history of Carrosserie Sodomka and Karosa companies, is today a leading manufacturer of IVECO BUS intercity and long-distance buses in Europe.
Annonay
The plant was founded by Joseph Besset and today it manufactures the Urbanway city buses and the Magelys coaches. The Annonay production plant manufactures over 1,200 technologically top-class modern passenger transport vehicles a year.
Suzzara
It takes up almost 200,000 m2 and manufactures over 50,000 Daily vehicles a year. Suzzara is the biggest European manufacturer of vans and minibuses.