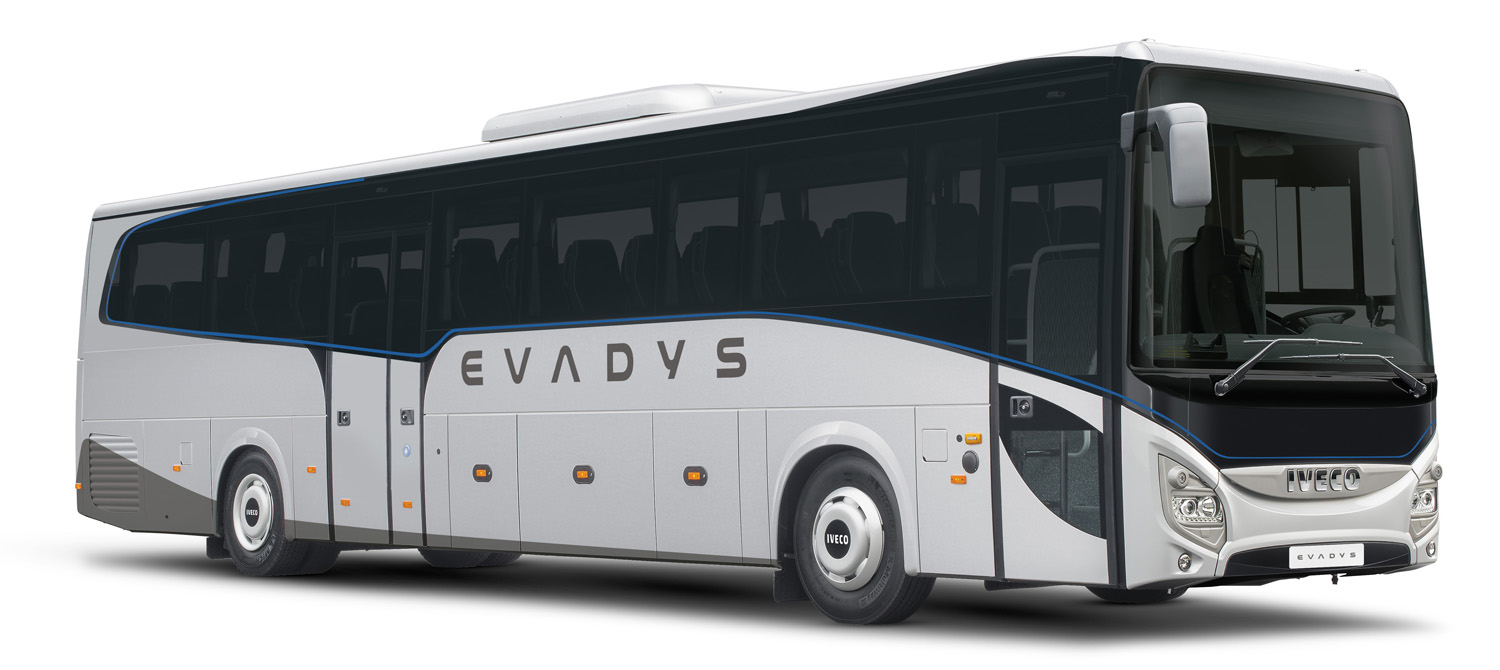 Extraordinary versatility
New specially designed multipurpose architecture of the vehicle
Up to 12 m3 of luggage compartment

Proven reliability
Tested in extreme operation and climatic conditions
Exclusive Hi-SCR technology without particulate filter regeneration

Optimized profitability
The lowest operating costs in its class
Low fuel consumption and long maintenance intervals
High residual value

Comfort, safety
The highest comfort of equipment in its category
Modern passive and active safety features
Adapted to disabled persons including wheelchair users
EVADYS
Evadys is a perfect combination of a versatile and maximally profitable vehicle.
Evadys is the only model on the market that combines the Crossway features and the experience gained through Magelys. New Evadys is a true champion in terms of operational versatility, both on working days and weekend.
It offers more power, more comfort and more luggage space than a regular intercity bus, but it is also more compact, it offers an easier entry and has a lower weight. This results in a lower fuel consumption and also higher payload compared to HD-class buses.
Evadys is designed for regional and nationwide routes, airport transfers, organized tours and excursions. It offers all the advantages of the best-selling range of intercity buses in Europe: extraordinary versatility, proven reliability and optimized profitability.
This vehicle is ideal for long-distance routes with frequent stops (for which classic coaches are not so suitable) but is long enough to provide sufficient performance and comfort.
Luggage compartments of new Evadys offer on average 3 m3 more space than luggage compartment of Crossway. The luggage compartment doors are easier to use, hinged on pantographs with central locking.
Evadys datasheets and brochures
Sale and after-sales of the Evadys product range
Sale of the Evadys range

Our dealers are abundantly experienced in their field and territory, they understand the world of transport more than anyone else.

After-sales of the Evadys range

IVECO BUS has a sophisticated structure of specialized services and after-sales with the support of 2,000 service points in Europe.

Non-stop assistance

IVECO assistance services are available 24/7 on a free info-line.