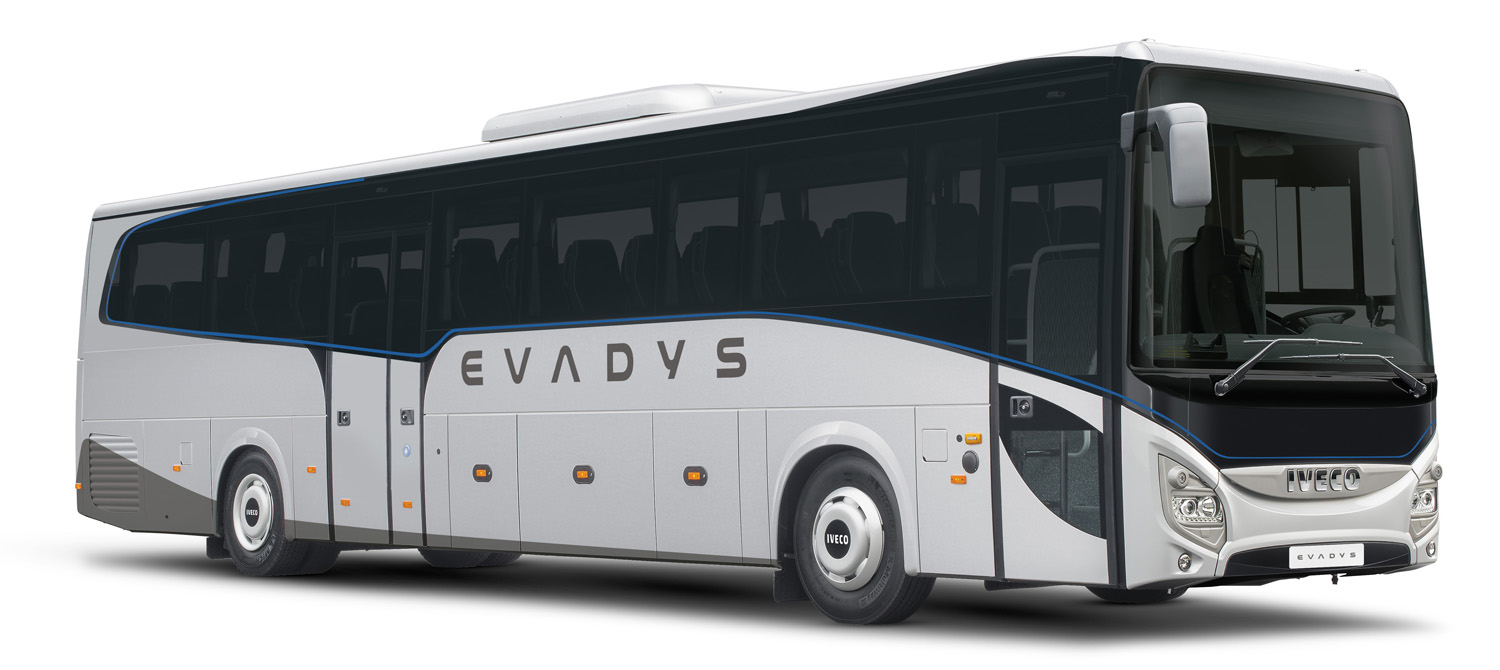 Extraordinary versatility
New specially designed multipurpose architecture of the vehicle
Up to 12 m3 of luggage compartment

Proven reliability
Tested in extreme operation and climatic conditions
Exclusive Hi-SCR technology without particulate filter regeneration

Optimized profitability
The lowest operating costs in its class
Low fuel consumption and long maintenance intervals
High residual value

Comfort, safety
The highest comfort of equipment in its category
Modern passive and active safety features
Adapted to disabled persons including wheelchair users
EVADYS
BORN VERSATILE. BUILT PROFITABLE.
Evadys was just been added to the Crossway range and it completes the upscale segment of combined interurban/excursion coaches. It retains all the points of strenght of the best-selling intercity range in Europe: outstanding versatility, proven reliability and optimized profitability.
It offers more power, more comfort and more luggage space than a regular intercity bus, but it is also more compact. It offers an easier entry and has a lower weight and therefore also lower consumption.
This vehicle is ideally suited for routes truncated by many stops (less suitable for tourism coaches) but that are long enough to have to deliver performance and comfort.
Evadys is a perfect combination of a versatile and non-stop profitable vehicle.
Sale and after-sales of the Evadys product range
Sale of the Evadys range

Our dealers are abundantly experienced in their field and territory, they understand the world of transport more than anyone else.

After-sales of the Evadys range

IVECO BUS has a sophisticated structure of specialized services and after-sales with the support of 2,000 service points in Europe.

Non-stop assistance

IVECO assistance services are available 24/7 on a free info-line.