After-sales and servicing
High performance, comfort and safety of driver and passengers, as well as sustainable mobility, are guaranteed only in case of proper maintenance of vehicle and exclusive use of the IVECO original spare parts. By choosing the IVECO BUS brand, you have chosen a top quality service for you and your business.
IVECO BUS Dealer technicians are always ready to take care of your vehicle, with the unrivalled skill and expertise gained from working on IVECO vehicles every day. They are the only ones who can get to the heart of the problem, helping you to save time and money. They use the same IVECO diagnostic instruments as the ones used to test the vehicles. Thanks to Teleservices and the E.A.S.Y service it is possible to carry out remote assistance operations with maximum efficiency.
IVECO GENUINE PARTS are the result of careful selection of materials and suppliers as well as specific stringent tests on products with particular attention to the parts related to safety of vehicle and its passengers. In addition, IVECO offers a wide selection of remanufactured engines, transmissions and components for a viable alternative to contain maintenance costs and limit environmental impact with the same performance standards.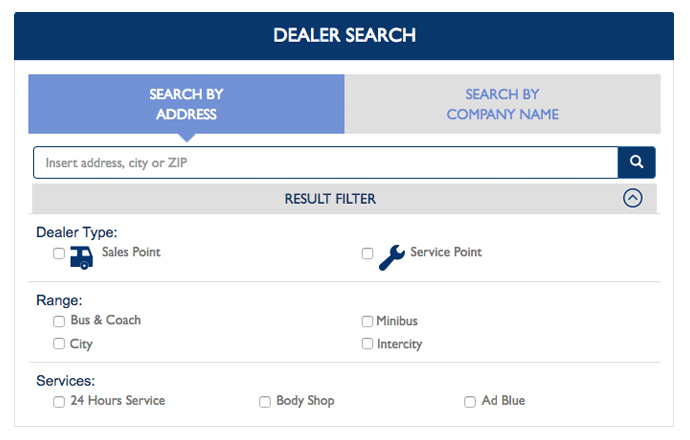 Always ready, always by your side. Wherever you are.
The IVECO BUS non-stop assistance service works 24/7. A simple phone call and IVECO BUS will help you to solve your problem. Call the free phone number.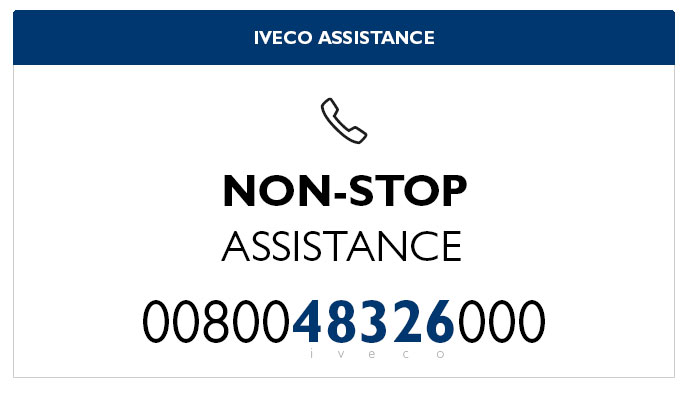 Products take-back
Used products purchased from Iveco Czech Republic, a. s. may be returned for take-back free of charge.