The last major development for the E-Way overnight charging models lies in the choice of a new energy storage, that will meet the most demanding needs in terms of operating range and passenger capacity needs of all operators.
Vénissieux, 18 November 2021
Offering full electric buses perfectly tailored to all urban missions requires strong strategic choices for IVECO BUS. It lies in a constant technological development since the launch of the E-WAY portfolio which today results in the adoption of a new generation of Forsee Power ZEN batteries for slow charge at the depot, whose capacity of a single pack has been increased to 42 kWh.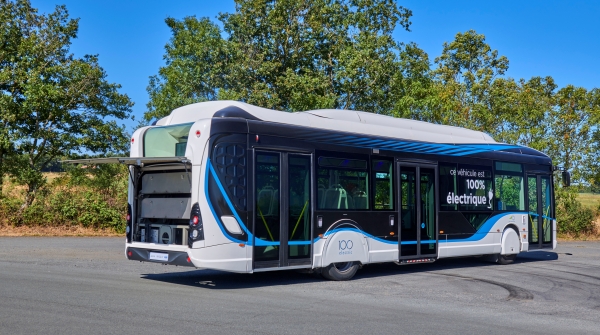 These new high-energy NMC (Nickel, Manganese, Cobalt) batteries provide operators with 20% more energy, i.e. up to 300 km of range for a maximum of 460 kWh on board of the
12 m long E-WAY model, or up to 5 additional passengers for the same range as the previous generation ZEN 35.  They have the advantage of being fully interchangeable as well.
This new energy storage format for night charging is already available for orders on
E-WAY 12-m models as well as on midibuses versions.
Very comprehensive, the E-WAY range also includes 12 and 18 m versions with fast opportunity charge by descending and/or ascending pantograph. These models, powered by high power LTO (Lithium Titanate Oxide) batteries meet the needs of urban lines performing intensive programs and high daily mileage.
Produced in the Rorthais plant (France), electromobility center of excellence, the E-WAY models benefit from the IVECO BUS expertise and excellence even recognized in Europe.
With close to 1 000 units sold, the E-WAY (all models combined) already run in 7 different European countries.